The "Big 3" sewing pattern companies introduce new pattern lines each season and I've always wondered how on-trend they are. In this round, I'm seeing what patterns could be used to copy current runway trends. First up: the peplum.
A peplum is essentially a short overskirt attached to a fitted garment, such as a skirt, jacket, or top. In modern day clothing, they became popular in the 1940's (hello, Dior New Look), faded way after a few years, and then came roaring back in the 80's and 90's with power suits and shoulder pads. Today's peplum seen on the spring runways is a slightly longer version of what was seen in the early 2000's. What I love about peplums for my straight-up-and-down body type is that it gives the illusion of an hourglass shape.
After some scouring, here's a compilation of patterns that could be used to achieve this runway look at home: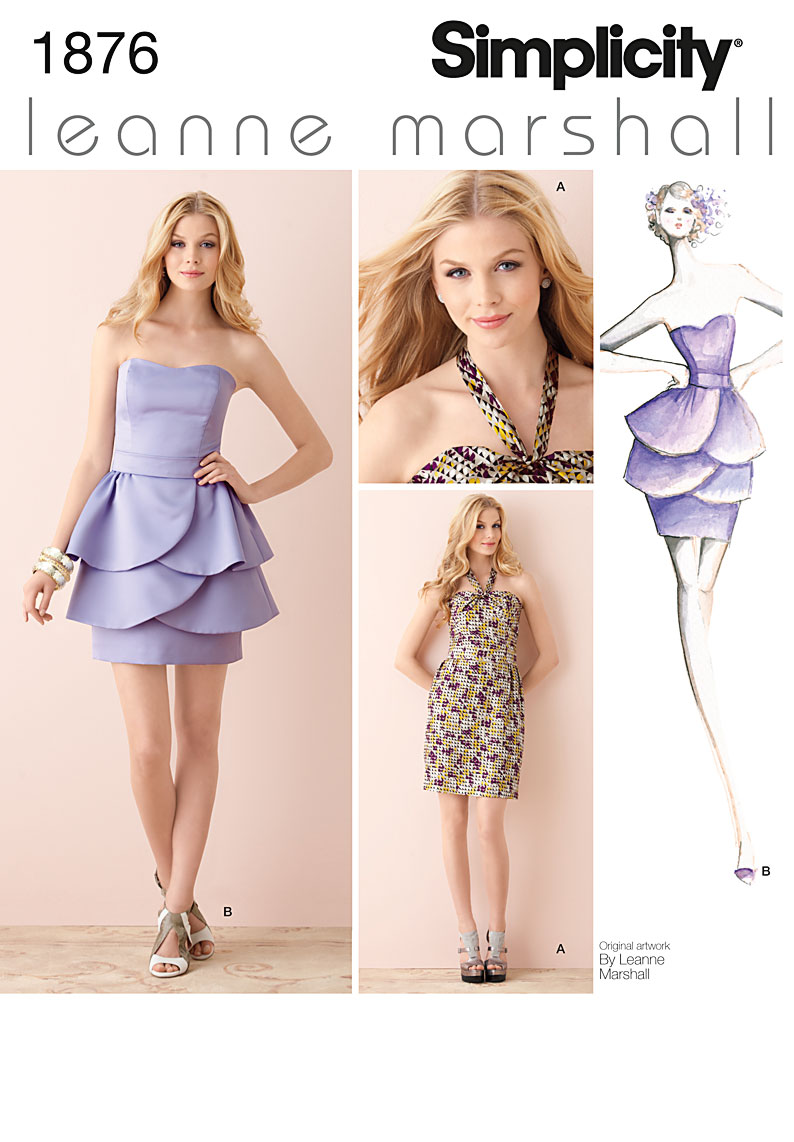 In an abstract sense, these Leanne Marshall (love her!!) dresses could be considered peplum dresses, especially Simplicity 1877, which is similar to the white Aqua dress above. They each have different layers of skirts that fall over each other and create that hourglass look. For both patterns, the top skirt layer could be kept and the under layers eliminated to get a truer peplum look.
The peplums on these tops are more restrained and modest in shape than the leopard print Giambattista Valli top above. Maybe they could be redrafted to have more fullness by making the peplum pattern pieces wider, which would result in gathering more fabric at the waist. I think the sleeveless version of the Simplicity pattern with the ruffles down the front is darling.
New Look is not one of the "Big 3" but falls under the Simplicity umbrella, and since I wanted to feature a skirt pattern this is the only one I could find. The peplums on these skirts aren't dramatic and mirror the shape of the skirt underneath closely, so no worries about added bulk and width to the hip area. I'd love to adapt one of these skirts to recreate the Honeyed Peplum Skirt from Anthropologie.
If you're looking for a peplum style jacket, Bellville Sassoon and Chado Ralph Rucci have you covered. Vogue 1296 is full of drama and perfect for a fancy evening out, and Vogue 1269 would be a great office outfit – love how the peplum echos the sleeves and skirt.
All in all, I was impressed with how many options I found to recreate this spring 2012 fashion trend. These peplums definitely feel more RTW than runway but are a great springboard for pattern alteration.
Will you be sewing peplums this spring?